attempts at accessing a garden
current/ ongoing project


is a project in collaboration with Shahd el Sabbagh. I started working on this project in October 2021, as an extension of questions and practices that I started working with as early as 2013. Shortly after, in May 2022, I began working with Shahd first as a designer, then as a collaborator and cocurator. Together, we design and curate live performance events (many of which participatory to varying degrees) as well as artist publications.
we work with other artists, writers, researchers, daydreamers and makers through invitations. We work with the aim to create works that engage the ability (and inability) to dream and imagine together and explore limitations of comfort in public spaces. We project our dreams onto gardens as dreamscapes, full of possibility for imagination and collective wondering and wandering.



Picnics


The performance events we create, facilitate and curate we call picnics. This photo is from Picnic #0 (in the image above) , which was somewhat a rehearsal where we invited two groups of people who are interested in public gardens and engaging with the themes we are interested in in various ways to join us in the garden and listen to audio recordings that act as walking meditations. We reflected together on intersections between gardens as a space of dreaming and practices of embodiment that the audio recordings offer. We shared a meal and layed down a bit, listening to the sounds that the garden was making.

From there, we continued with the picnics. In Picnic #2

, we did something slightly different, a collaborative direction that we would like to continue on. We collaborated with artist Iman Mahdy, who installed 3 of their works in the garden. The first two works were finished to larger degrees. But the 3rd work was to be created by the audience participants in relation to their interpretation of the two first two works.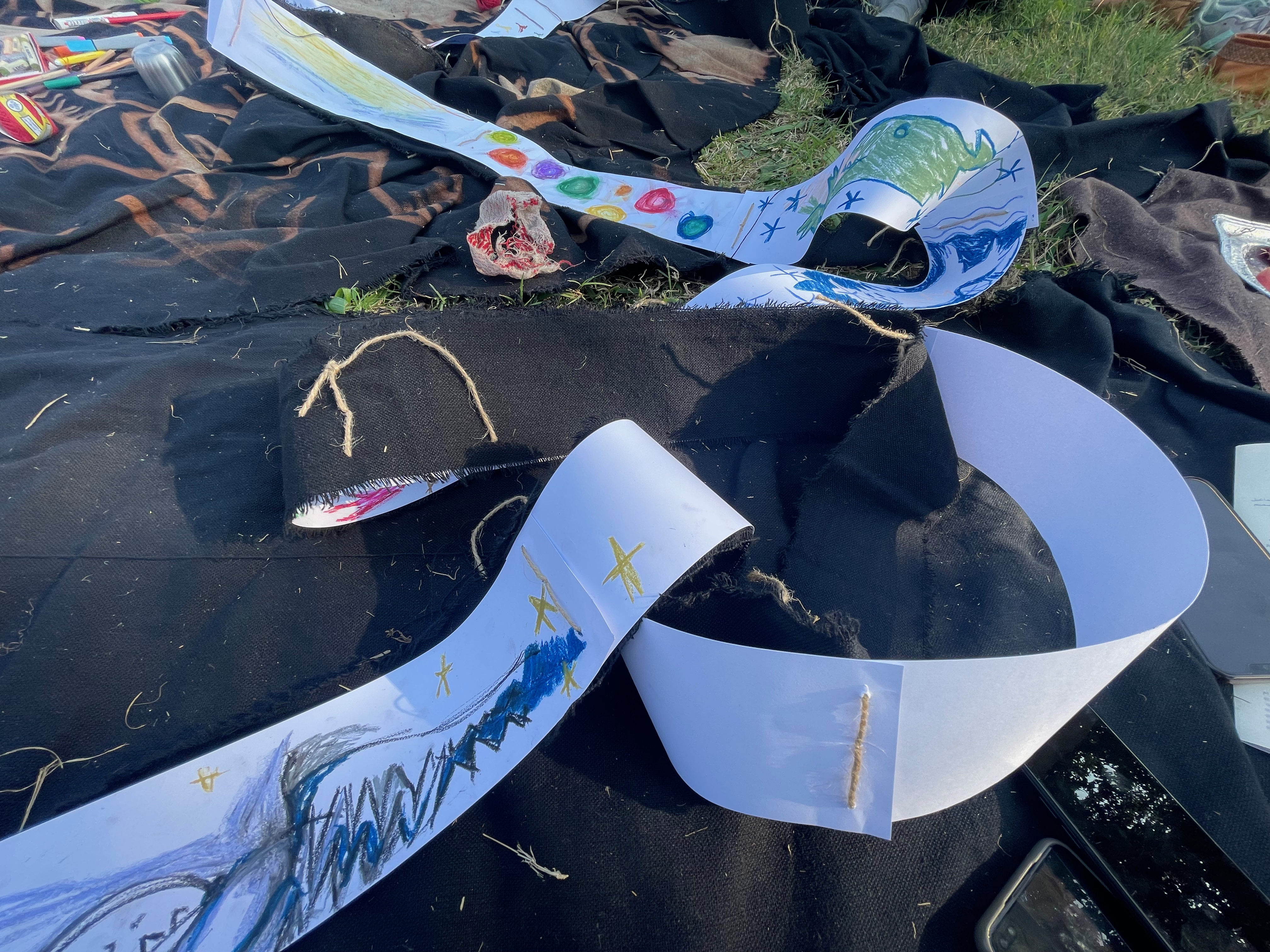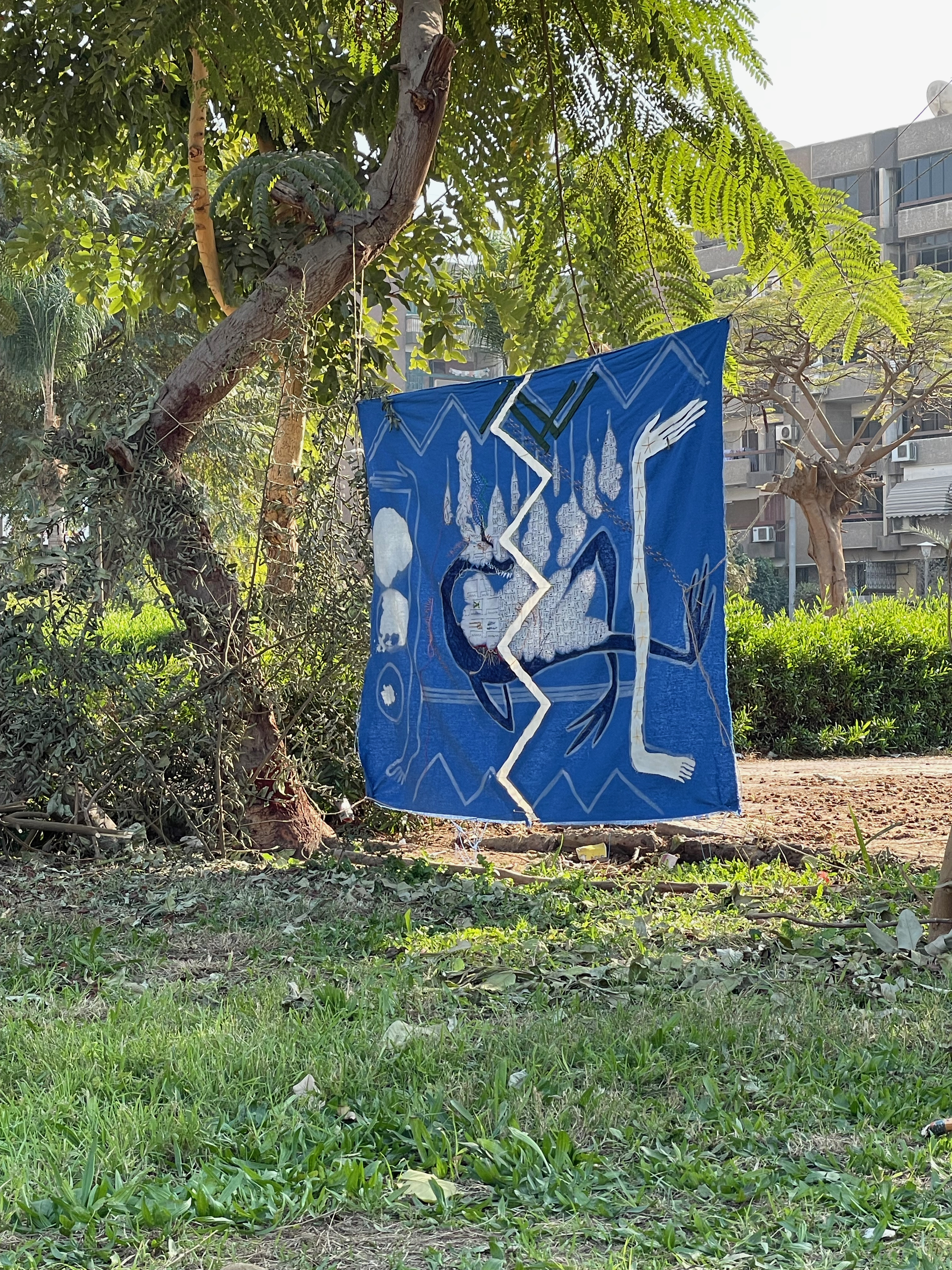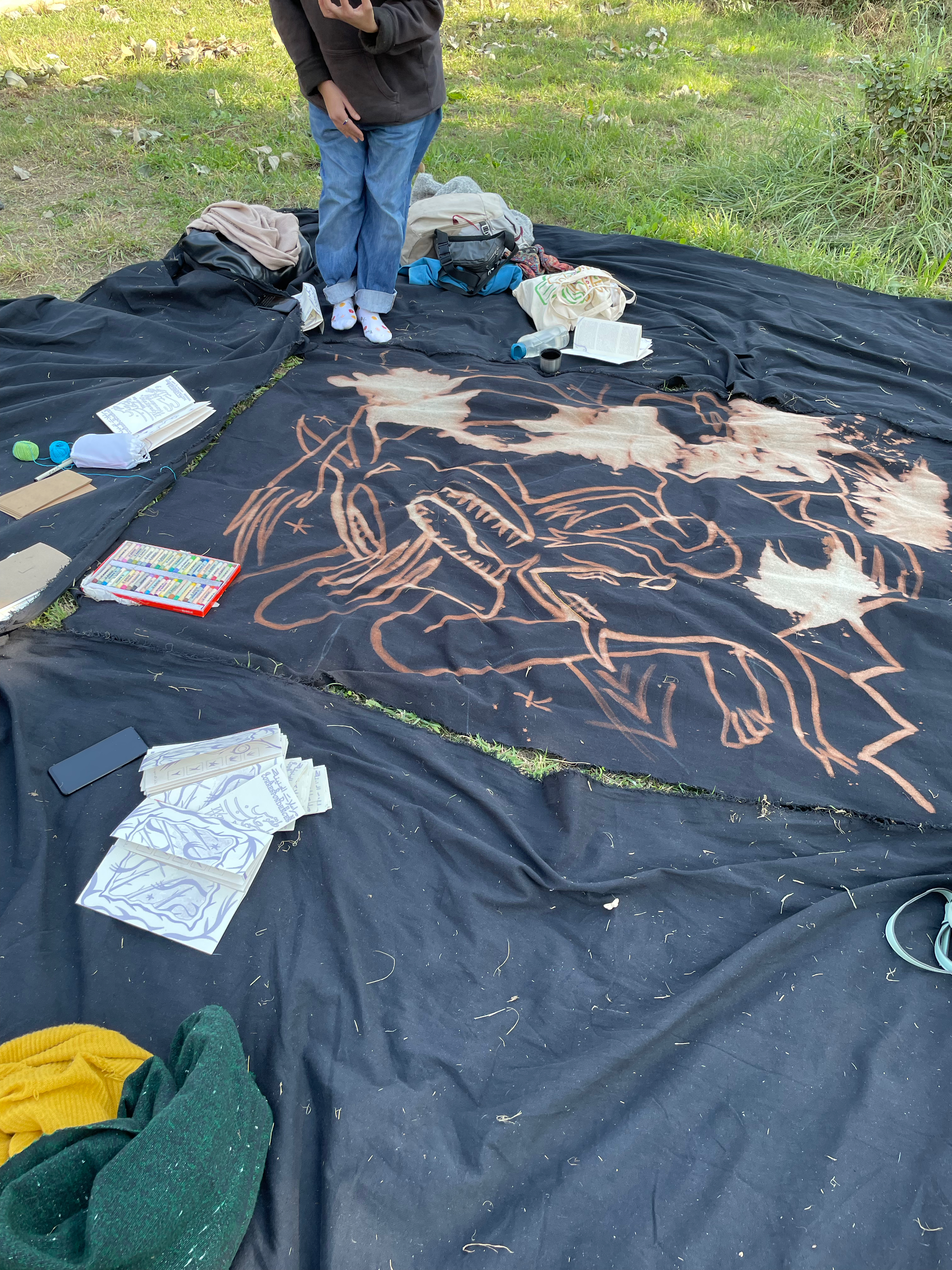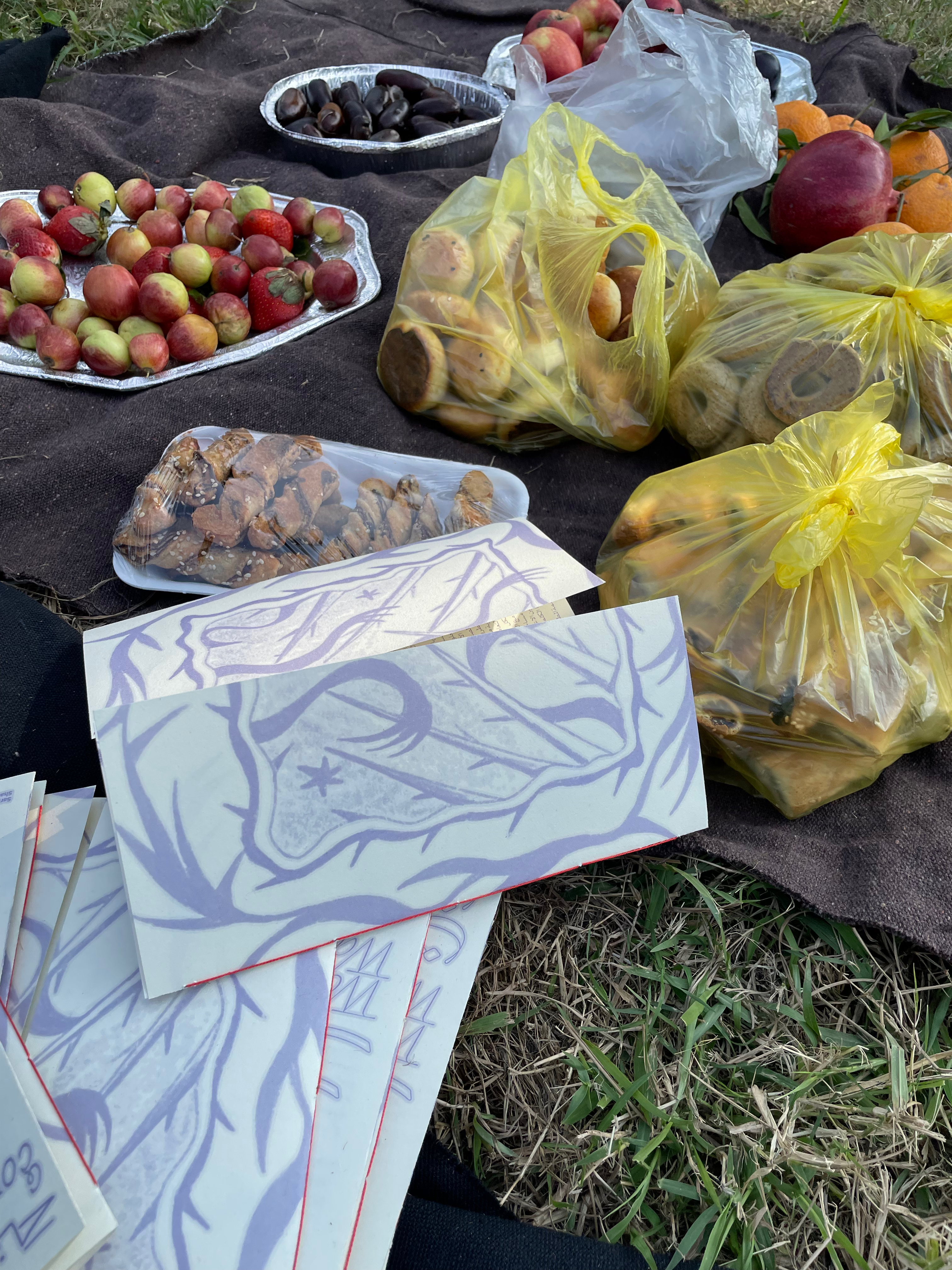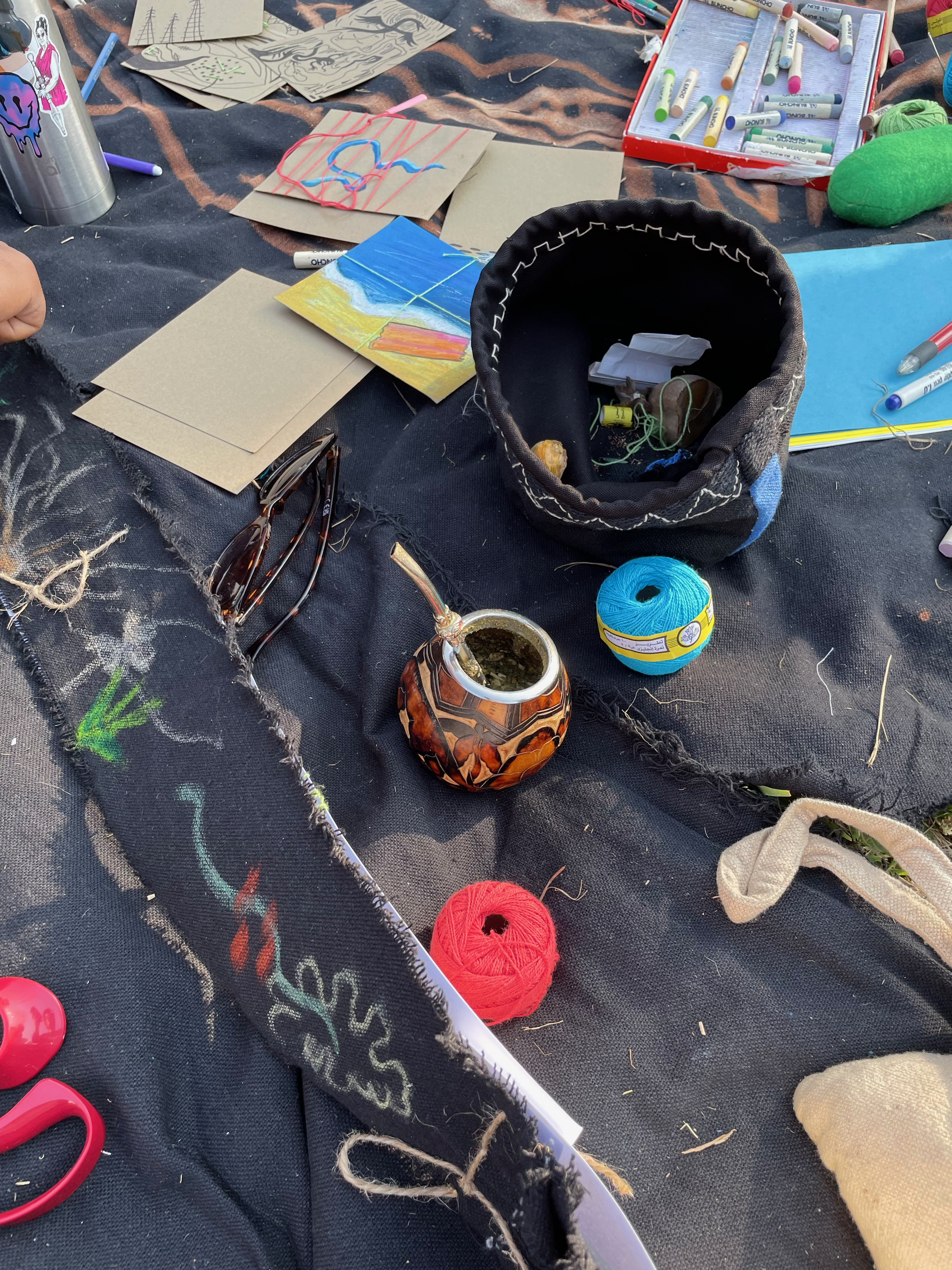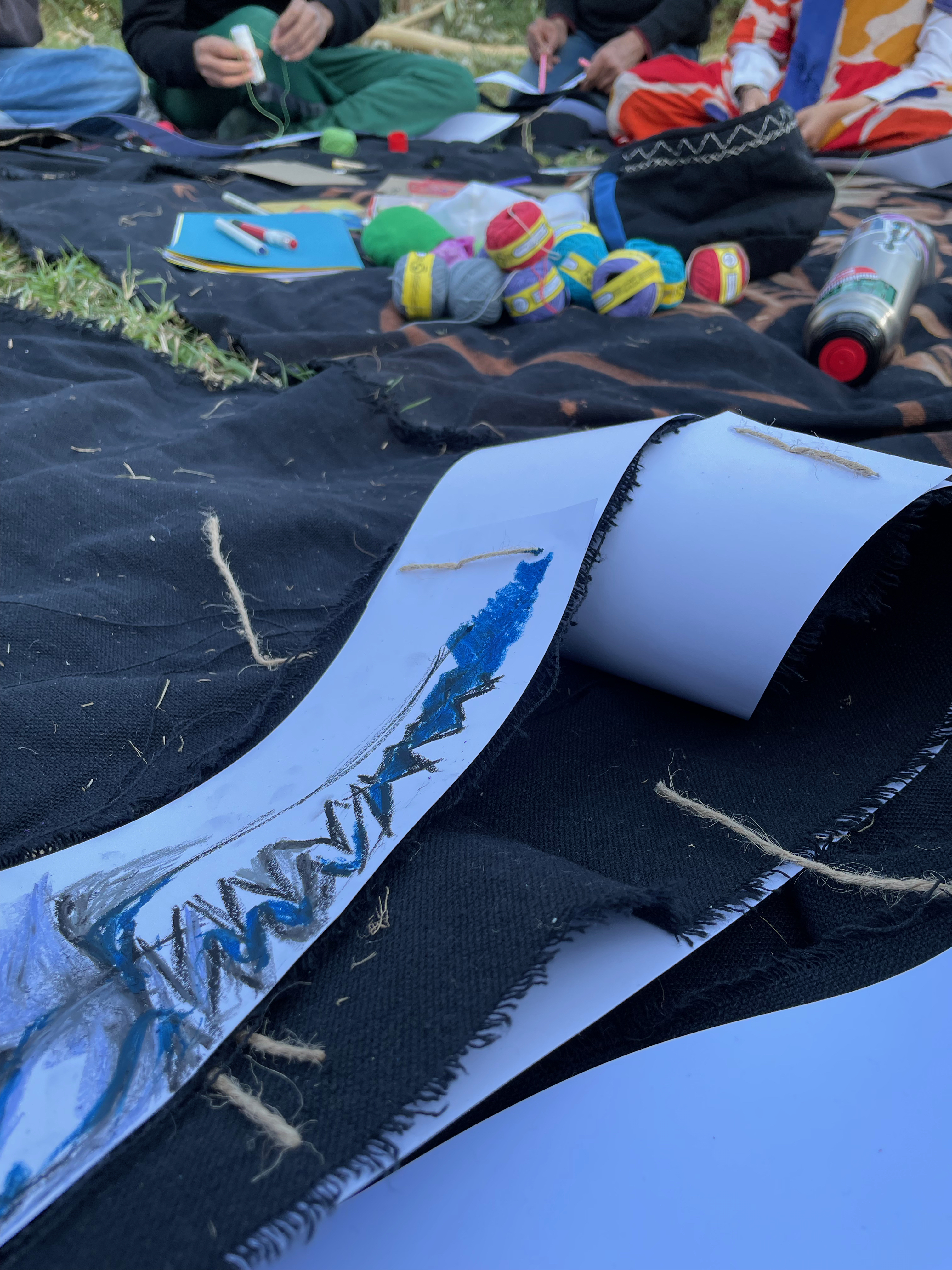 Publishing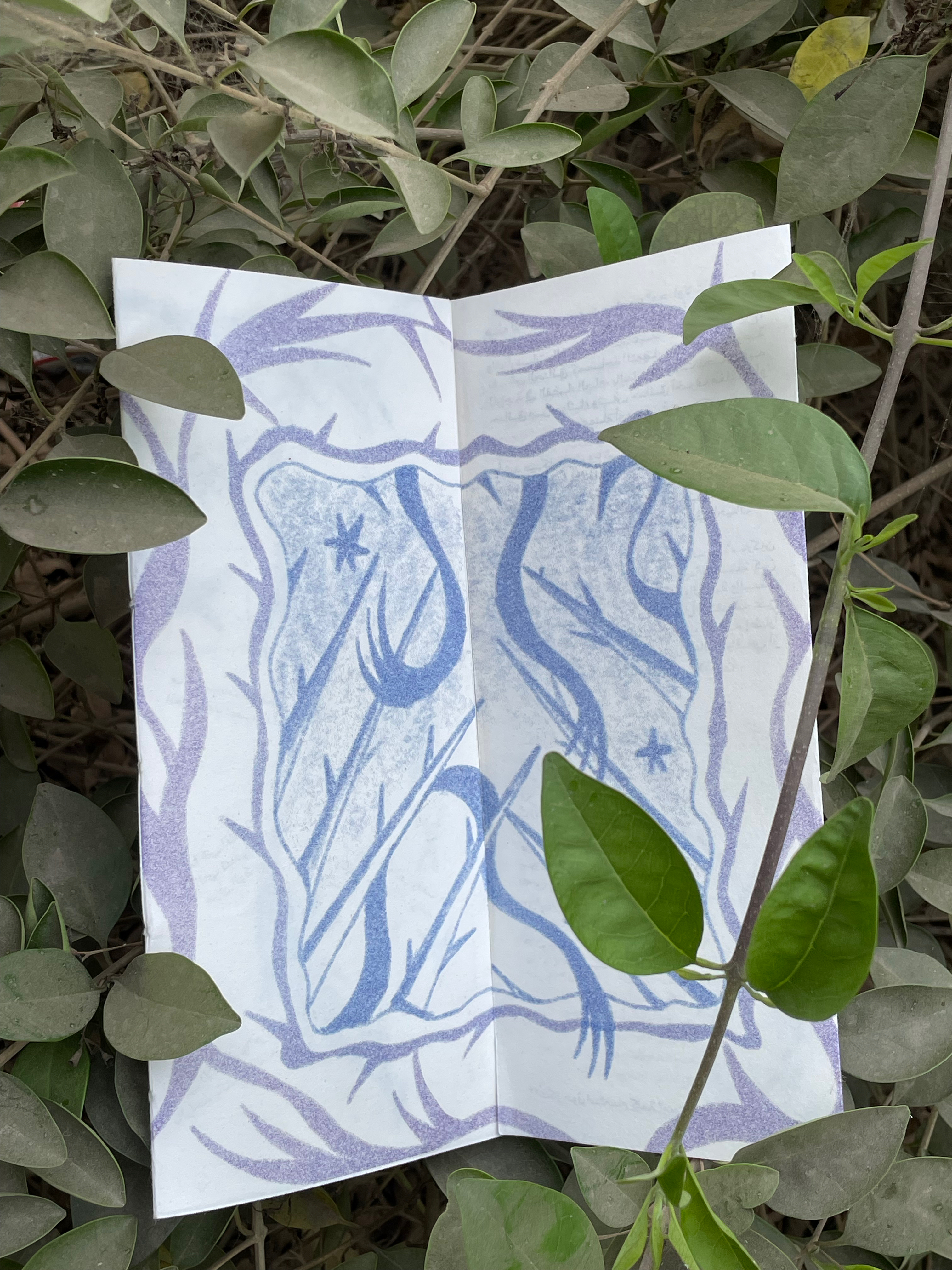 In parallel, we started our acts of publishing with the first publication Rituals for Wondering & Wandering; Attempts and Metamorphoses. A maze, a door, and a frame(work) that reveals through questioning, our internal structure, our skeleton of how we think of gardens.

It is a text that was written as an invitations to our viual/textual contributors whom we started communicating with through the text as call and response summer of 2022. Some of these visual/ textual contributions are currently in queue for print, and some are in beginnigs phases of R&D and second drafts. Some of our contributors are: Rym Jalil, Salma Samy, Michel Hanna, Yara Sallam amongst others.