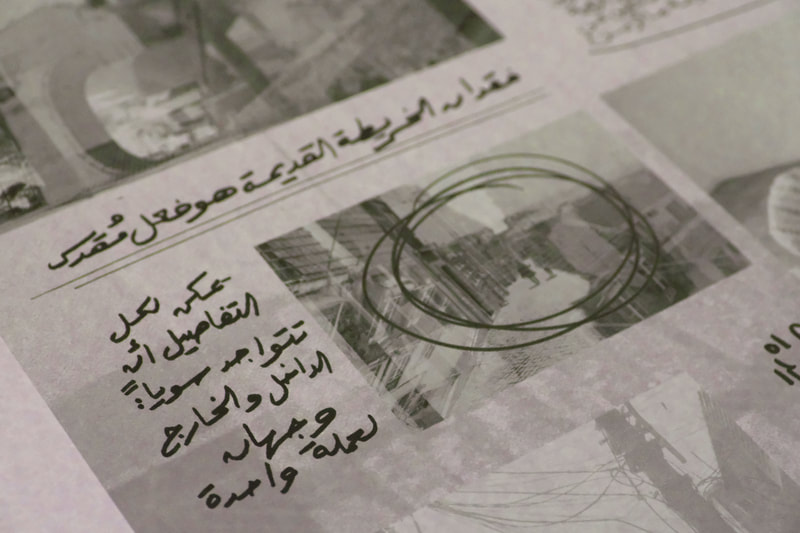 visions بصيرة
Visions / Basira is a fine-art, large map-fold artist publication, and the second publicatoin by GAAZ Collective, a performance and publishing duo between myself and Artist and Writer Hend El Balouty. The publication features multiple exposure 35mm film photographs taken during quarentine, layering and juxtaposing indoor and outdoor spaces in their striking contrast during that period.
A product of quarentine, the textual and visual elements explore the multiplicity of spaces. It questions the lines between indoor and outdoor; real and imagined. It resolves the conflict built by isolation by creating an imaginaring city all places and people, alive and dead, can come together.
The photographs featured in Basira offer this multilaying. Using analog multiple exposure techniques to overlay imagery from my solo quaretine walks in Lisbon over the room where I was staying, the bed as unfamiliar as the streets of the city itself; it's a bed as unfamiliar to me as the state of pandemic panic.
The map fold suggests a process of orientation and way finding, and thus contiued with the theme of the new city. A highlighted text states that "losing the old map is a sacred act".
Copies of the publication were exhibited and sold at the Temporary Gathering Zine Fair, an event at the culmination of Temporary Gathering, a workshop and working group on self publishing at Contemporary Image Collective, Cairo. A display copy of Higher Power is now part of the artist books collection of Contemporary Image Collective Libarary.